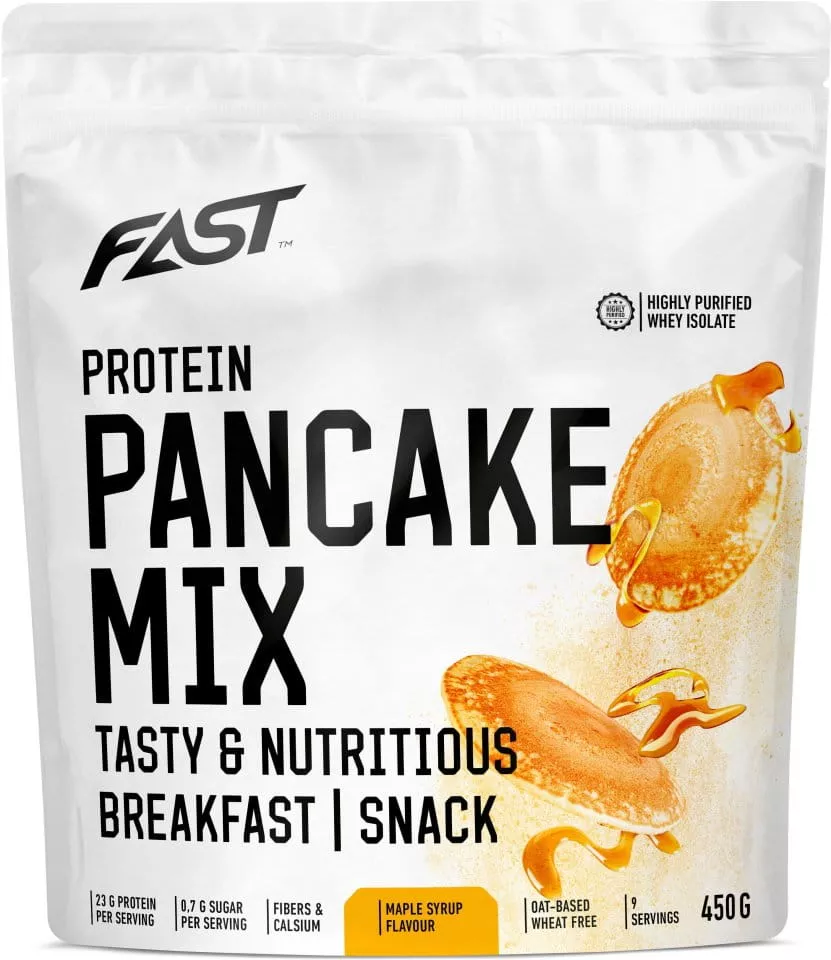 Product number: 100250550651
Manufacturer: FAST
Sex: unisex
Color: white
Sport: Fitness
Warranty:2 years
FAST - PROTEIN PANCAKE MIX 450g
FAST - Protein Pancake Mix 450g, pancakes which are rich in protein, are easily made by mixing the powder with milk and frying the dough in a pan.
The proteins in the Protein pancake mix help protect muscle tissue and, in addition to proteins, contains good fats and fiber.
Ingredients: Maple syrup: oatmeal (gluten), calcium caseinate (milk), egg powder, whey protein isolate (milk), starch, coconut milk powder (coconut milk, maltodextrin, sodium caseinate), sweeteners (sucralose, steviol glycosides) .
Nutritional values ​​50 g:
Energy: 903 kJ / 214 kcal
Fats: 6.5 g
-saturated: 3 g
Carbohydrates: 15 g
-sugars: 0,5 g
Protein: 23 g
Salt: 0.06 g
Calcium: 217 mg
Lactose: <1 g
Powder FAST FAST PRO PANCAKE MIX 450G - maple syrup
Sold out
We are sorry but that product is currently sold out. Take a look at more recent models currently available.