How to Motivate Your Child in Sports
Start with yourself. Children copy the behavior they see at home. If you throw your feet on the table and turn on the TV when you get home from work, it''s hard to explain to your kids that they should break a sweat training while you are watching the latest episode of a series with a bag of chips. Find an activity that you enjoy and you will see that your kids will gladly follow you spontaneously.
Spend active moments together. Do you visit the gym? If possible, take the little ones with you (some personal trainers or group class instructors allow it, ask at your gym for details). You''ll see how they break out on a tatami mat, the rings or boxes. Do you like to ride bikes or go hiking? Sit the little one in a seat and enjoy the views together. If you only have a moment, grab a ball and play in the yard or learn some gymnastics (handstands etc.) together. One day you will reminisc about these moments with a smile on your face.
Remember your childhood. Which sport did you enjoy? You are the same blood as your child and it''s quite possible that you will have that in common.
Give your child a choice. Parents often have ambitions for their child to become a hockey player, professional athlete or cyclist. The son then goes to practice reluctantly, because instead of hockey, he would rather do judo, that a friend does too. The daughter gets up to swim every morning, but the room is full of posters with horses and she wants to go horse back riding. If the child comes up with the idea that they would like to do a specific sport, let them do that (if time and finances allow).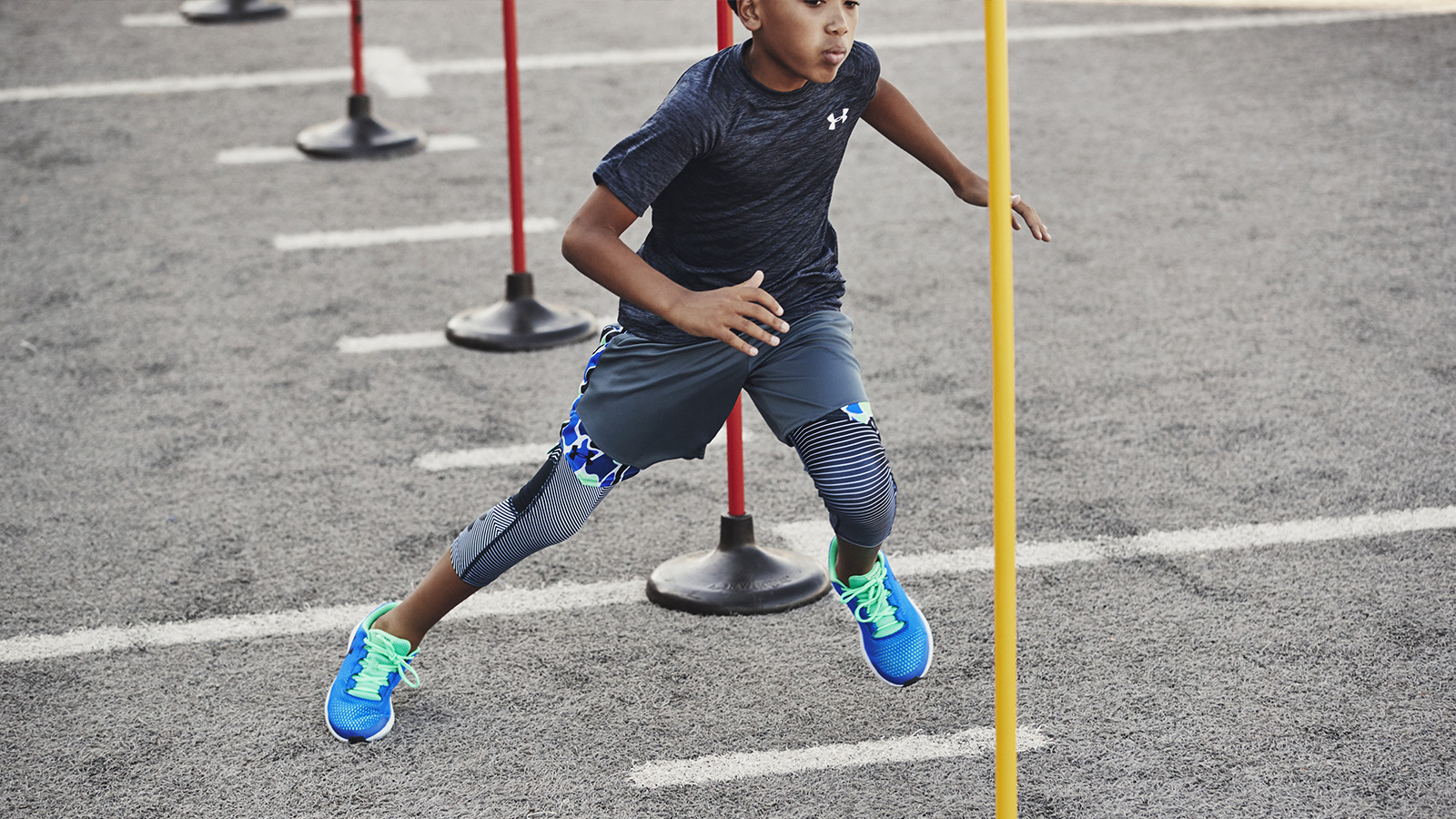 Shoes for Children Fitness Apparel for Children
At What Age Should Children Start Exercising?
Let''s start at the very beginning: around the 15th month of age, when the child learns to walk. As soon as your kid takes the first curious steps, let them explore the surroundings, even if it means falling sometimes. Allow them the freedom to move around as much as possible.
There are special exercises for three-year-olds or exercises for mothers with children. In preschool age, however, it's abundantly enough for children to engage in natural movements such as climbing, walking, running, climbing trees, jumping, rolling, throwing, etc.
From the beginning of school, the desire for sports comes both from the child (time with friends, trying something new) and from the parents (time for themselves). Here, you can lead your child to a specific sport, but keep in mind that in specialized sports where there is a one-sided overload (tennis, floorball, but also basketball), it''s necessary to compensate exercises to avoid imbalances. Therefore, a more versatile preparation, various exercises for children, or the inclusion of several different sports tend to be a more suitable and wholesome solution.
From What Age Can Children Lift Weights?
A common and debated question is when can children start lifting external weights. The child does not need any specialized exercise until the first grade, and they will enjoy playing spontaneously, climbing trees or jumping on a trampoline (which, by the way, makes them stronger naturally too) more than exercising or lifting dumbbells.
From the first grade, strength training is a great instrument for a child to develop health, performance, and prevent injuries by meeting the following points:
The child must be prepared for the load gradually. Begin with bodyweight and simple movements and teach proper technique before gradually introducing lighter kettlebells or dumbbells. Then you can begin to gradually build up strength for heavier and more complex moves.
Technique comes first. It''s very important to learn proper technique to prevent bad movement stereotypes or injuries. If you can''t monitor proper technique yourself, find a professional trainer.
Mental readiness of the child. It's crucial that a child is able to concentrate ir order to follow the trainer, and imitate and perform the movements correctly.
Diversity of movements. In addition to strengthening, include other activities or sports.
What About Early Sports Specialization?
If you want to have a professional soccer player or gymnast at home, it's necessary to begin this sport at an early age, which also means frequent training, with not much room for other activites. The problem of early specialization is often the reluctance to continue with the sport throughout puberty or stress. On the other hand, if your child is especially talented in this particular sport, they can achieve great success if they begin their training at an early age. In this case, it is beneficial to choose a quality club and coaches which stress the value of compensation training, patience, and knowledge. This will help to make sure your child gets all around healthy movement. Training until about the age of 11-13 should definitely be more than just a drill. Children should enjoy trainings, perceive the coach as an authority, but also as a friend, and the training should feel like a game. It should be fun. The ideal outcome is that your child then decides to continue into a sports performance athlete on his own.
Fun Exercises for Kids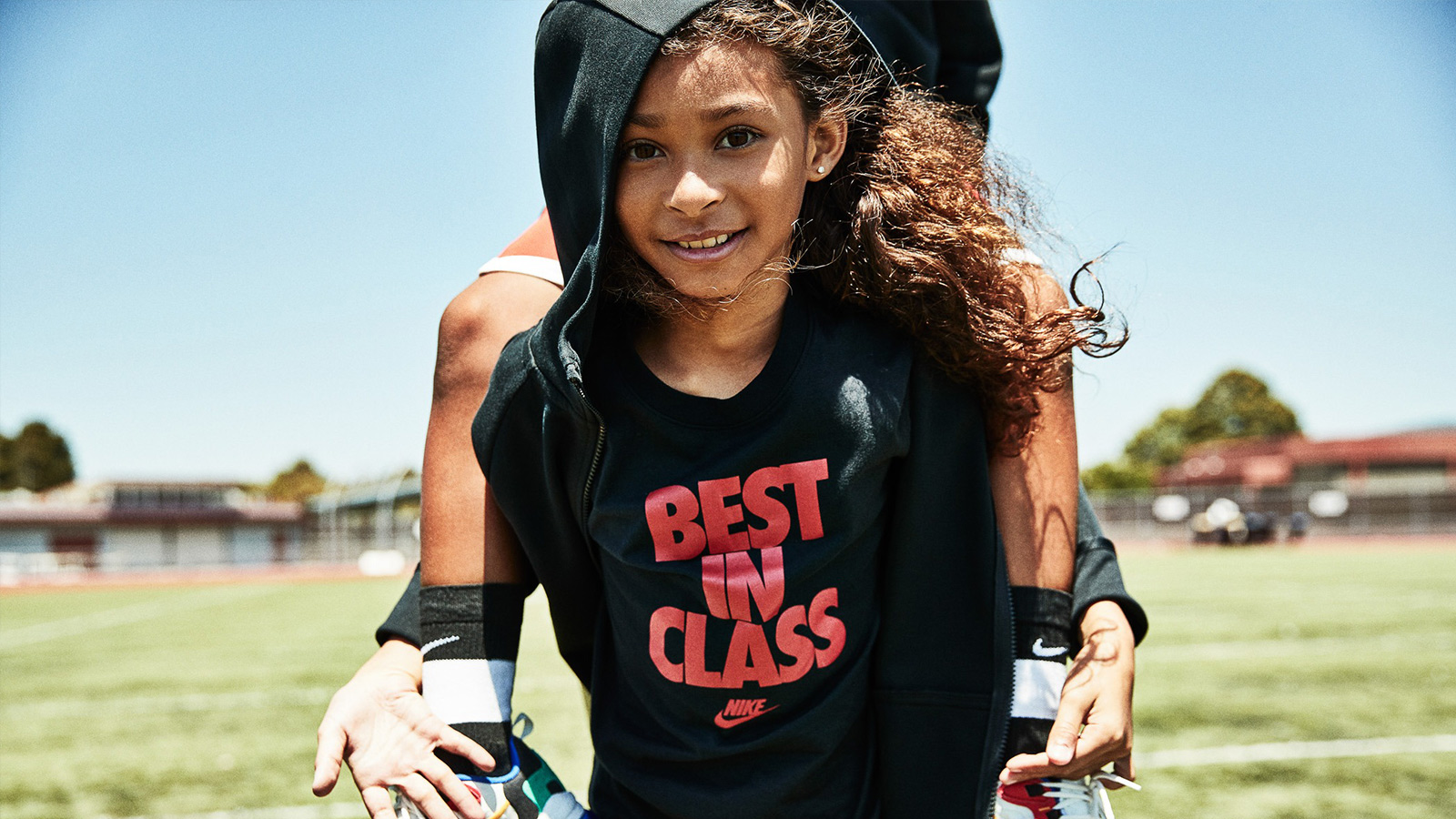 What sports do children enjoy?
Gymnastics for kids - In gymnastics lessons, children learn to work with their bodies, tools and equipment. They also strengthen their muscles and develop their stability, mobility and coordination, all while having fun.
CrossFit Kids - If you want to have a versatile child who will not be surprised by gymnastics, athletics, fitness exercises or working with a kettlebell or climbing, check out CrossFit for children, where they will learn all this in the form of games and short "workouts".
Athletics - Athletics is another option for athletic versatility development for children. Little athletes learn to run, jump, throw, play games and develop speed, dexterity, dynamism and endurance.
Aerobics / Disco - Is your child always dancing, singing and won''t sit still for a minute? Try one of these dance-tuned sports. A great option is also Street dance.
Yoga for kids - In children's' yoga, children learn positions using rhymes, songs or, for example, by comparing to animals. It thus develops their imagination, spontaneity, mobility, and even rhythm.
Have you decided what your child will do?